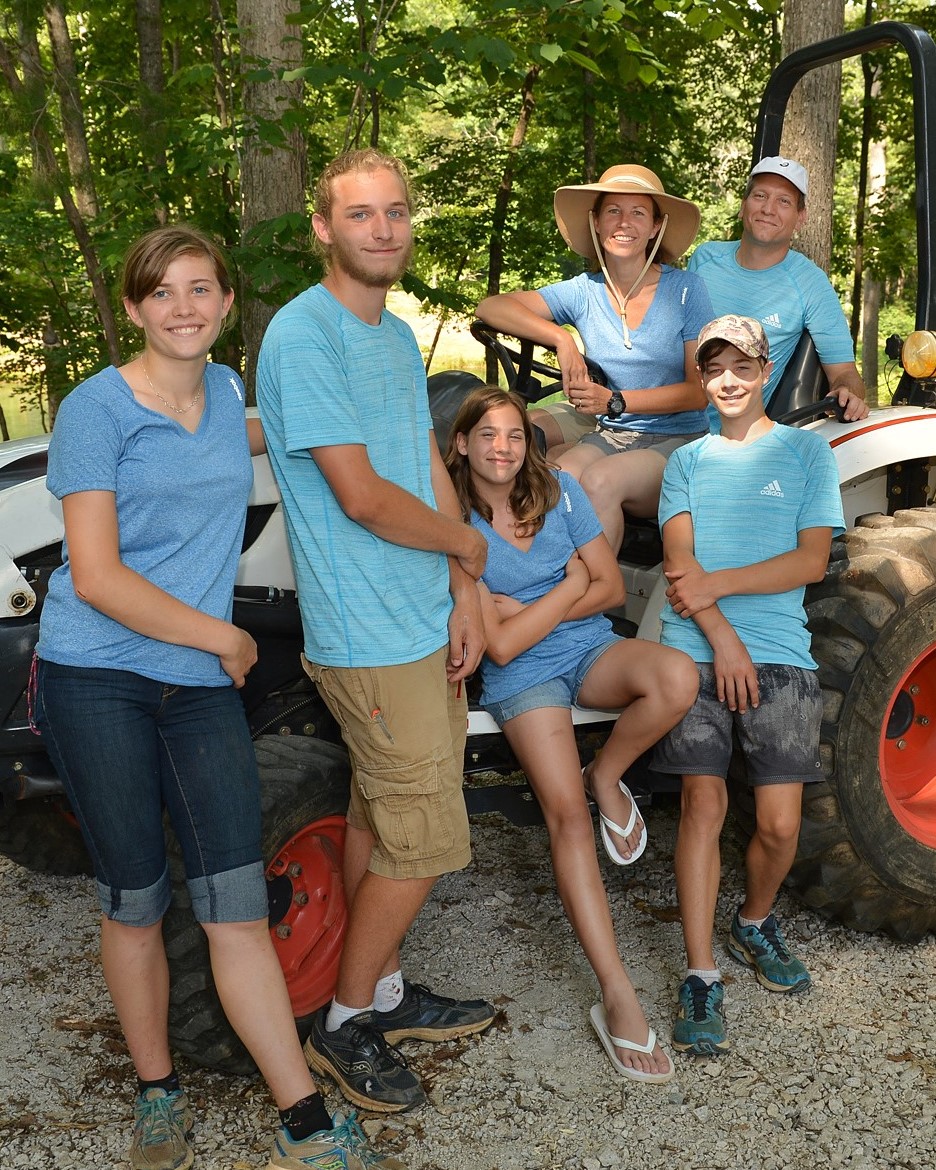 A family of farmers
We are Jennifer and Jim Stalford and are so lucky to have four hardworking children . . . plus Lily, a spirited pound pup!
Jim grew up on a farm in Ohio while Jennifer grew up in the suburbs of NJ and SC. The initial reason for acquiring the unmanaged forest land in Clover was recreation, timber investment, and to grow their own food. Soon after learning about forestry through self-education and a thirst for more, the long-term focus exploded.
From these humble beginnings, we have become a working 60-acre Certified Tree Farm offering a variety of sustainably grown SC Certified products including mushrooms, vegetables, fruits, and honey. Our top priorities are producing high quality products using natural and organic methods and sharing our passion with people of all ages through educational events.  
About the Farm
J & J Family Farm began in 2011 when 60 acres of un-managed land was purchased. It is now a Certified Tree Farm that produces timber, vegetables, garlic, honey and mushrooms in a sustainable manner. Chefs and homeowners love the ability to purchase local, healthy and fresh foods. In 2016, GAP Certification was obtained in addition to a state certified honey house. Organic Certification of the outdoor cultivated mushrooms is on the cusp. Indoor cultivation of mushrooms is the next adventure this farm will begin. Our family enjoys sharing our passion for the environment with others through our foods and educational events both on an off the farm.
Jennifer is an active Board Member of the nonprofit organization Catawba Farm and Food Coalition also serving as their Communication Chair.
Looking to purchase?
Our products are available in a variety of locations . . . depending on the product! Click here to find out where to buy.