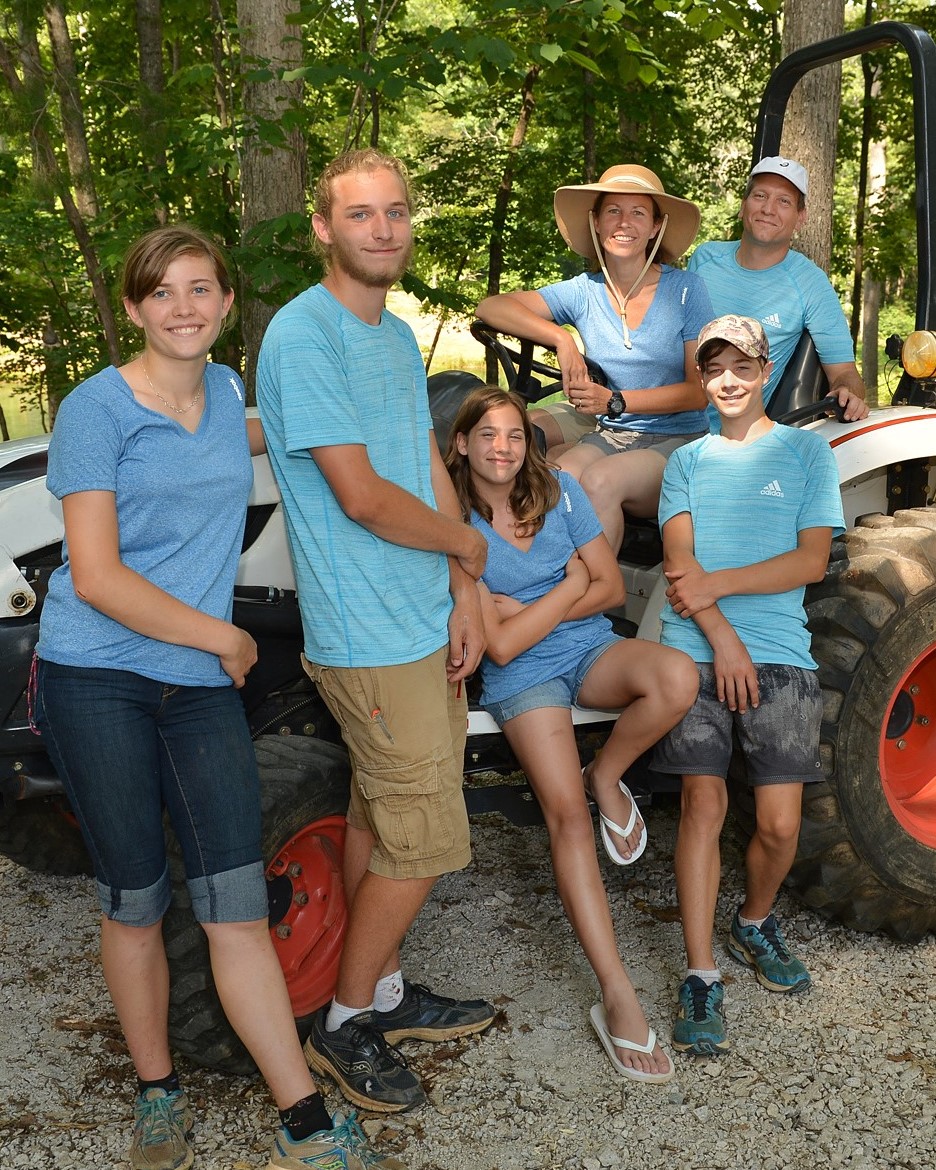 A family of farmers
We are Jennifer and Jim Stalford and are blessed to have four hardworking children . . . plus Lily, Daisy, and Zinnia, our spirited pound pups!
Jim grew up on a farm in OH while Jennifer grew up in the suburbs of NJ and SC. The initial reason for acquiring the unmanaged forest land in Clover was recreation, timber investment, and to grow their own food. Soon after learning about forestry through self-education and a thirst for more, the long-term focus expanded.
After owning the property for more than eleven years, they now have a Certified Tree Farm sustainably growing SC Certified products. The top priorities are producing high quality products using natural and organic methods.  
About the Farm
J & J Family Farm provides chefs and homeowners with the ability to purchase local, healthy and fresh foods. In 2016, GAP Certification was obtained in addition to a state certified honey house. Their family enjoys sharing their passion for the environment with others through food products and educational events both on and off the farm.
Looking to purchase?
Our products are available in a variety of locations . . . depending on the product! Click here to find out where to buy.