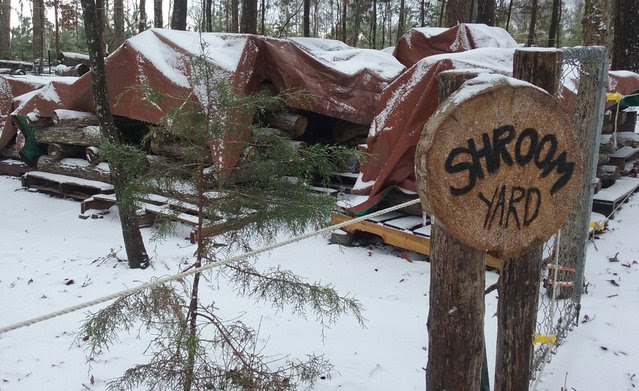 Our family is looking forward to another mild winter.
Last January our mushroom laying yard was kissed by the glistening snow.  
We wish you and your family a blessed new year!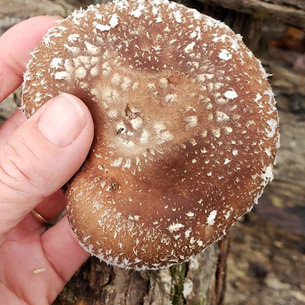 Snow Cap
This time of the year our Snow Cap mushrooms are fruiting. This is a cold strain of Shiitake mushrooms that prefer temperatures between 40-55 degrees.
The flavor is still meaty with a dense texture. For recipes go to our website's recipe page by clicking here.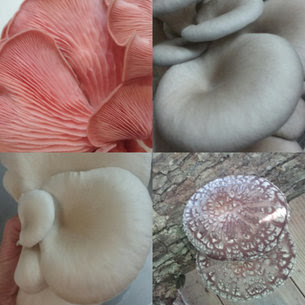 Powerful Mushrooms
Mushrooms are high in protein and are an excellent meat substitute. They are also high in antioxidents, vitamins and fiber. Always cook and store in paper bag inside your refrigerator. There are many articles showcasing the benefits of mushrooms including one on Medical News Today's website
Diversity
Above are some mushrooms grown at our farm. Each prefer a specific food source, fruit at certain temperatures, need fresh air and high humidity.
Below, Kira Oysters grow on Poplar logs and is a cold strain. In a matter of days they progress from small dark blue pins to mushrooms ready to eat! 
Follow our farm journey on our FB page.